so, we are in the process of restoring our 68' shasta trailer! and i can't wait to start on the interior decorating. i am always in a vintage state of mind, so incorporating timeless pieces and family make cameo's and silhouettes the perfect match for our trailer. since i am smitten by silhouettes, cameos, and burlap...i think that might be the route i take. silhouettes are sophisticated and classy, and something the hubby can be surrounded by and still have a masculine feel.
martha stewart has a great tutorial on personalizing silhouettes, but http://www.remodelaholic.com has an even better approach to making family silhouettes. her tutorial is easy breezy. i'm sure when we start getting into the decorating and diy...i'll have to post some pictures of our family silhouettes photos....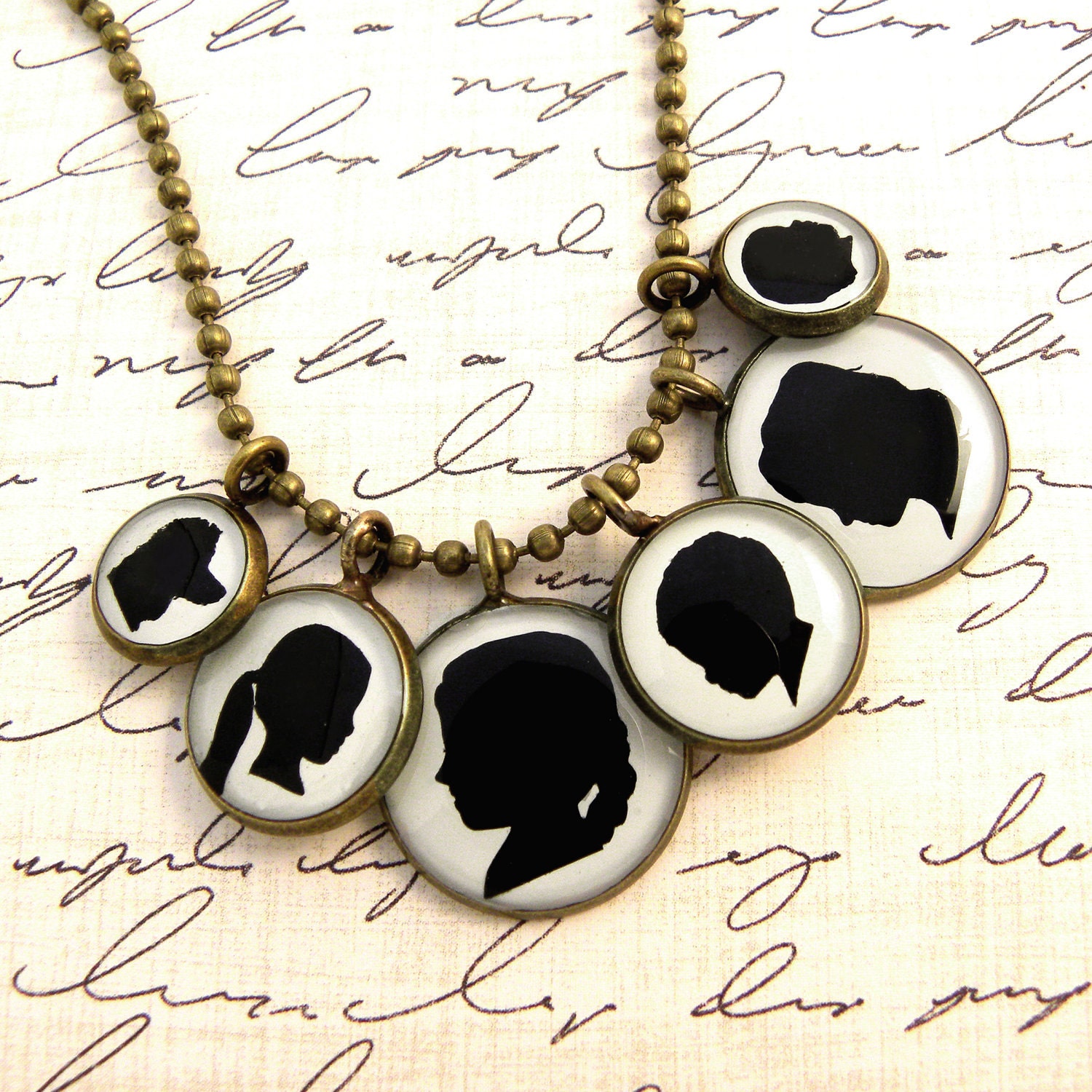 As i was looking for more silhouette how to's, http://dearlillieblog.blogspot.com, came up on the boards. And that's where i found this amazing jewelry line... craftedbykersti.etsy.com. these would be an awesome mother's day gift for a loved one. silhouettes are timeless. no matter how old, silhouettes never loose their classy look!!
i'm always designing for the sexes, so silhouettes are just the answer! and, no surprises here...it's the perfect way to also incorporate a halloween theme!!!
i can't wait!!!!